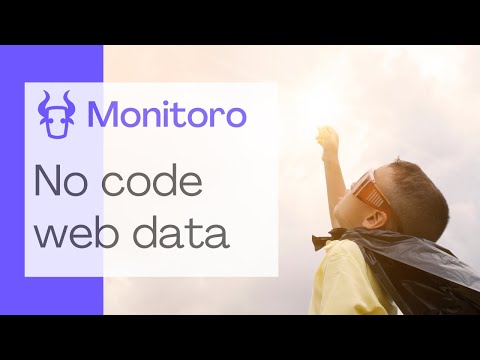 Experience the power of real-time data with the seamless integration of Monitoro and Supabase! 🚀
Supabase, the open-source Firebase alternative, empowers developers to build scalable and secure applications with ease. Now, with Monitoro, you can unlock the full potential of real-time data by automating alerts based on the websites you follow within the Supabase ecosystem. Whether you're a software engineer, a data analyst, or part of any dynamic Supabase-powered project, Monitoro ensures that you stay informed and take action when it matters most.
Stay in sync with real-time updates. 🔄
Monitoro's integration with Supabase keeps you in sync with real-time updates from your favorite websites. Whether it's tracking pricing changes for e-commerce products, monitoring stock market fluctuations, or staying updated on news articles, Monitoro delivers timely notifications directly within your Supabase workflow. Stay ahead of the curve, react instantly, and make data-driven decisions.
Empower your data-driven workflows. ⚙️
As a software engineer, data analyst, or Supabase enthusiast, Monitoro empowers you to effortlessly monitor and track key website metrics. Fetch and analyze website performance data, stay informed about SEO rankings, and receive alerts for security vulnerabilities. Stay on top of advertising campaign metrics, monitor competitor website changes, and automate data extraction from web sources. Monitoro seamlessly integrates with Supabase, enhancing your data-driven workflows and amplifying your productivity.
Unlock new possibilities with real-time insights. 🌟
Supabase developers can automate alerts for new customer sign-ups, track product pricing data, and analyze customer reviews. Stay informed about form submissions, monitor website uptime and downtime, and track user feedback. Whether you're building a dynamic e-commerce platform, a robust analytics dashboard, or an engaging community application, Monitoro provides the real-time insights you need to succeed.
Elevate your Supabase experience with Monitoro. 📈
By seamlessly integrating Monitoro with Supabase, you can effortlessly monitor websites, track key metrics, and receive relevant alerts directly within your Supabase projects. Say goodbye to manual monitoring and hello to real-time, data-driven decision-making. Elevate your Supabase experience, unlock new possibilities, and unleash the power of real-time data with Monitoro.
Join Monitoro and revolutionize your Supabase workflows today! 🌟
Common usage
Product price monitoring for price comparison websites
Inventory availability updates for e-commerce websites
New product releases for curated collections
Stock level changes for inventory management
Product review updates for review-based websites
Blog post notifications for content-driven websites
Social media content updates for social media integrations
Content scraping for data-driven websites
Event registration updates for event websites
New job postings for career-focused websites
Real-time weather data for weather information websites
Payment gateway status updates for e-commerce websites
Competitor website changes for market research
New articles or blog posts from industry-specific websites
New customer reviews for testimonial sections
Availability updates for booking and reservation websites
New real estate listings for property listing websites
API availability monitoring for integrations
Database connection monitoring for data-driven websites
Website traffic analytics for performance tracking
Resources
Getting started with Supabase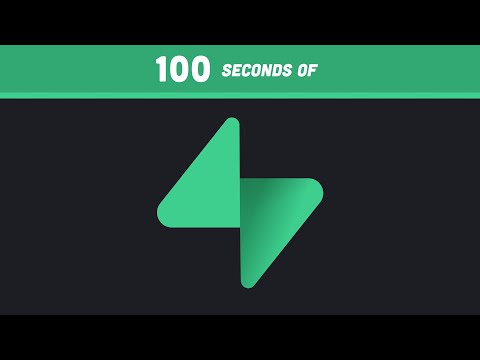 What is Supabase?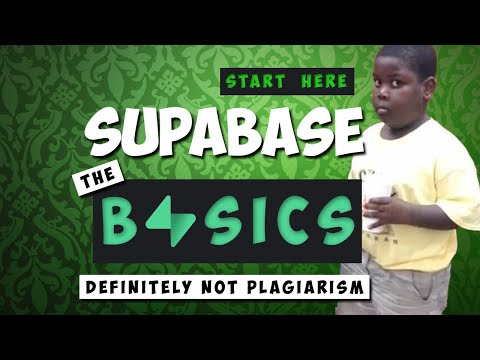 Basics of Supabase
---
Monitoro actions
Insert a new row
This action inserts a new record in your Supabase table. You can specify which columns to update and which data to use from your monitors.
---
Update an existing row
This action updates an existing record in your Supabase table instead of creating a new one. You can choose any column from your spreadsheet to match the record and combine it with either static or monitored data
---
Update a record or insert row
This action allows you to update an existing record in your Supabase table, or if no matching record is found, it will insert a new record. You have the flexibility to choose specific columns to update and utilize data from your monitors when updating or inserting the record.
---
Get Started Now
Be the first to know and to react to website changes on the internet. No code needed.